Women Like to Be Kissed on the Neck
Ninety-six percent of females enjoy it when their partner kisses their neck.
William Cane, author of the book "The Art of Kissing," surveyed over 100,000 people throughout the world about various kissing techniques and preferences. The high percentage of females who want their partner to focus on their neck during a make-out session is especially surprising because only 10 percent of guys cite the neck as an area that needs lip attention.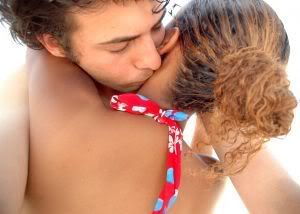 "(Most guys) will not even believe that a girl likes being kissed on the neck because it doesn't really do anything for him," Crane explained. He also recommends the ears as an area to target if you want to move along to heavier petting.
Still, French kissing is the way to go if you want to get all you can out of that fancy meal you just bought your date.