AN Oscar-winning actress has appeared in a spoof advert poking fun at men's fascination with staring at women's b00bs.

MARION COTILLARD, who won Best Actress for 2007 movie La Vie en Rose, promotes Forehead Tiatties - a device designed to divert male eyes away from ladies' chests.

The French actress begins the advert, which was posted on a website, by saying women in America deal with "sexual objectification whereever they go - especially in the workplace".

She then introduces "France's best kept secret" - the Forehead Tiattes by Jena - and promptly dons the plastic forehead b00bs.

Marion describes the perky headgear as "safe, re-usable and easily applied", before proclaiming: "Earn their respect without sacrificing your femininity."

Fellow actresses TARAJI P. HENSON and LESLEY ANNE WARREN later appear sporting different variations.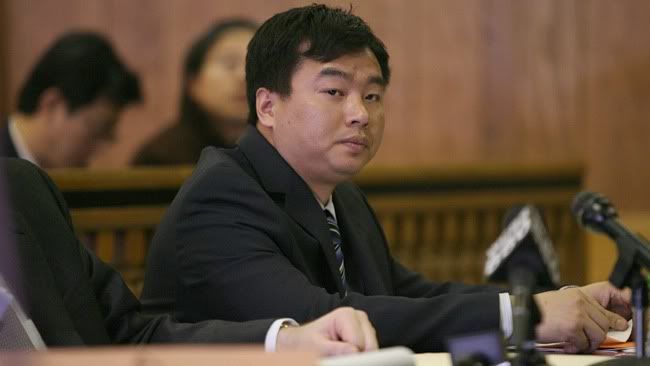 Kiss shuts down terminal, strands 16,000 people
Haisong Jiang, from New Jersey, was sentenced to 100 hours of community service and fined $658 after ducking under a security ribbon to see his girlfriend before she boarded her flight for California.
The January 3 security breach closed a terminal at Newark Liberty International Airport for six hours, stranded 16,000 passengers, delayed 100 flights and cancelled 27 others.
Jiang, a doctoral student, was seen on surveillance video waiting for a Transportation Security Administration officer to leave his post before making the dash to his girlfriend.
He was arrested after authorities identified him from the footage. He pleaded not guilty in February to a defiant trespassing charge.
Jiang, 28, said he regretted his actions even though he was able to spend an extra 20 minutes with his girlfriend.
"I deeply apologise to the people, including those passengers delayed… for any inconvenience caused by my breach of security," he said.
"I just wanted to spend more time with my girlfriend and I had no intention for crossing the security area.
"I made a big mistake, and I also learned a big lesson in my life."
The incident hasn't affected Jiang's relationship with his girlfriend.
Jiang's lawyer Eric Bruce said: "They are still together and they are still very much in love."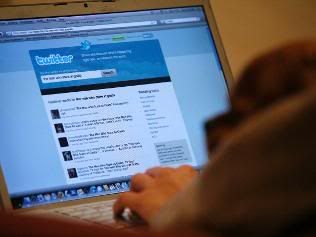 First conception recorded on Twitter



A BEST man's wedding prank has resulted in possibly the first-ever conception recorded on Twitter, but the parents-to-be may never know thousands were watching.

The Twitter account @newslywedsontjob was allegedly set up by the best man to send live tweets every time the couple got active in the bedroom.

"You'll know when it starts, when it ends, the force, a rating on the frenzy index and a judge's comment – all broadcast live to Twitter," the man tweeted.

"(My best friend) stitched me up something rotten when he was my best man so I reckon this is reasonable payback."

The best man, inspired by another project that tweeted a co-worker's flatulence, says he hooked up the bed with motion-sensing and pressure-sensitive technology for extra details.

On the first night back from their honeymoon in December, the newlyweds apparently had no idea there was an online audience.

"They're on the job! #2 - Action commenced at 15.50GMT. Weight: 151KG," the first bed tweet said.

Twenty-two minutes later, another tweet: "They're off the job! #2 – Action concluded at 16.12GMT. Duration: 22 m.05 s. Frenzy Index: 4 (easy listening). Judge's Comment: 'Good work!'"

Over three months, the couple recorded frenzy indexes from 2 ("R.E.M."), through to 10 ("That's the power of love"). They frequently recorded levels of 8 ("scary") or 9 ("thrash metal"), and on average the bed tweeted sessions lasting 19 minutes every 3 days.

The best man, who remains anonymous, told men's wedding website iamstaggered.com that he planned to reveal all to his friend in February.

However, his friend had some big news.

"His Mrs is preggers," the best man told the website.

"About nine weeks."

The prankster says he realised the conception was likely to have been tweeted and decided to dismantle the setup without telling his best mate.

"Its one thing to have a joke on him," he told the website.

"But I'm not sure how he'd react if I told him that I'd made it so twenty-odd thousand people could watch him make a baby."

Calculations indicate the baby will be due in late September.