Operating System

Ubuntu
- Designed as a Linux alternative to Windows or Mac operating systems. A free operating system makes really cheap PC's possible. Like the one offered by WalMart for $199. They are running an operating system like Ubuntu to get the cost down. The best part of buying a computer like that is you won't be sacrificing any of the major things you're used to.
If you are thinking about upgrading to Windows Vista or getting a new computer Ubuntu is a great alternative. Ubuntu is designed for everyday use. The biggest downside is that it can't run much of the software written for Windows. The good news is there are many many Linux based free software that is just as good or better than the expensive Windows alternative.
Ubuntu is gaining momentum and becoming more popular each day. If you use Ubuntu and like it please share what you know with your friends and family.
IM Chat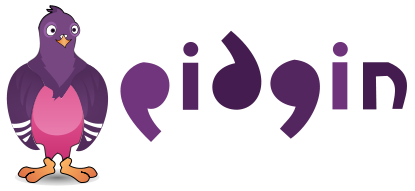 IM all your friends in one place! This little power house is compatible with everything. All your chat accounts will work here. It supports: AIM, Bonjour, Gadu-Gadu, Google Talk, Groupwise, ICQ, IRC, MSN, MySpaceIM, QQ, SILC, SIMPLE, Sametime, XMPP, Yahoo!, Zephyr.
Note: Try the
'Off the Record'
plugin for added security. Everyone you chat with needs to have the OTR plugin installed too. For offices and regular conversations this added bit of privacy is nice.
Email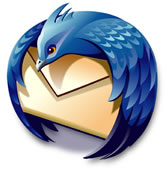 Mozilla Thunderbird
- It's now even easier to organize, secure and customize your mail.
Office Software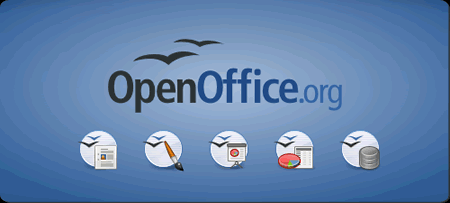 OpenOffice
- Compatible with all other major office suites, the product is free to download, use, and distribute. Includes a robust word processor (Word), spreadsheet (Excel) , presentation (PowerPoint), and database (Access).
Photo Organizer

Google's Picasa
- The easy way to share and manage your photos.
Picasa is a free software download from Google that helps you:
* Locate and organize all the photos on your computer.
* Edit and add effects to your photos with a few simple clicks.
* Share your photos with others through email, prints, and on the web: it's fast, easy and free.
Take your photos further with Picasa from Google.
Direct link:
Picasa for Linux
Music Player

&

Organizer

A big thanks to Brian for leaving a lot of great suggestions in his comment. He's right, iTunes can make me crazy sometimes. I guess I have a soft spot for it because it helped me get into podcasting. But one of his suggestions is a downright winner (sorry iTunes).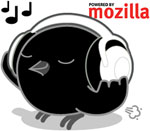 SongBird
- Not only does Songbird have everything you'd want in an audio program it also comes with a full library of
add-ons.
Customize your player 'til your hearts content.
Drawing & Photography

Gimp
- is a freely distributed piece of software for such tasks as photo retouching, image composition and image authoring. It works on many operating systems, in many languages.
If you're used to Photoshop Gimp takes some getting used to. I still use it regularly because there is such a strong community providing great help and resources.
Screen Capture/Recording

CamStudio replaces expensive Camtasia recording software.
CamStudio is able to record all screen and audio activity on your computer
and create industry-standard AVI video files and using its built-in
SWF Producer can turn those AVIs into lean, mean, bandwidth-friendly
Streaming Flash videos (SWFs)
Here are just a few ways you can use this software:
You can use it to create demonstration videos for any software program
Or how about creating a set of videos answering your most
frequently asked questions?
You can create video tutorials for school or college class
You can use it to record a recurring problem with your computer
so you can show technical support people
You can use it to create video-based information products you can

sell

You can even use it to record new tricks and techniques you discover
on your favourite software program, before you forget them
CD & DVD Burning

CDBurnerXP
- a free application to burn CDs and DVDs, including Blu-Ray and HD-DVDs. It also includes the feature to burn and create ISOs, as well as a multilanguage interface. Everyone, even companies, can use it for free. It does not include adware or similar malicious components.
Media Player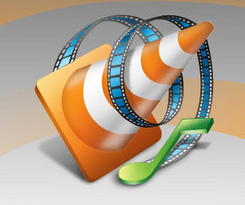 VideoLAN - VLC media player
- Thanks to Steele in the comments for suggesting this one. From the short time I've used it VLC supports a huge amount of video and audio formats. The interface is simple and clean. I know this will be a program I use for a very long time. Thanks again Steele!
From VLC's website:
* It is a free cross-platform media player
* It supports a large number of multimedia formats, without the need for additional codecs
* It can also be used as a streaming server, with extended features (video on demand, on the fly transcoding, …)
Audio Recording

Audacity
- a free, easy-to-use audio editor and recorder for Windows, Mac OS X, GNU/Linux, and other operating systems. You can use Audacity to:
* Record live audio.
* Convert tapes and records into digital recordings or CDs.
* Edit Ogg Vorbis, MP3, and WAV sound files.
* Cut, copy, splice, and mix sounds together.
* Change the speed or pitch of a recording.
* And more!
3D Modeling

Blender
is the free open source 3D content creation suite, available for all major operating systems.
Features include:
Revolutionary non-overlapping and non-blocking UI delivers unsurpassed workflow
A range of 3D object types including polygon meshes, NURBS surfaces, bezier and B-spline curves, metaballs, vector fonts (TrueType, PostScript, OpenType)
Fast skeleton creation mode
Automated walkcycles along paths
Diffuse shaders such as Lambert, Minnaert, Toon, Oren-Nayar, Lambert
Realtime 3D/Game Creation
Video Editing

Avidemux
- a free video editor designed for simple cutting, filtering and encoding tasks. It supports many file types, including AVI, DVD compatible MPEG files, MP4 and ASF, using a variety of codecs. Tasks can be automated using projects, job queue and powerful scripting capabilities.
Video Capture

Virtualdub
- a video capture/processing utility for 32-bit Windows platforms (95/98/ME/NT4/2000/XP), licensed under the GNU General Public License (GPL). It lacks the editing power of a general-purpose editor such as Adobe Premiere, but is streamlined for fast linear operations over video. It has batch-processing capabilities for processing large numbers of files and can be extended with third-party video filters. VirtualDub is mainly geared toward processing AVI files, although it can read (not write) MPEG-1 and also handle sets of BMP images.
File Compression/Zip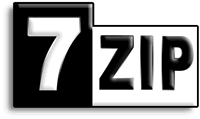 7-zip

Supported formats:
Packing / unpacking: 7z, ZIP, GZIP, BZIP2 and TAR
Unpacking only: RAR, CAB, ISO, ARJ, LZH, CHM, MSI, WIM, Z, CPIO, RPM, DEB and NSIS
For ZIP and GZIP formats, 7-Zip provides a compression ratio that is 2-10 % better than the ratio provided by PKZip and WinZip
Self-extracting capability for 7z format
Integration with Windows Shell
Powerful File Manager
Powerful command line version
FTP Software

FileZilla
- a fast and reliable cross-platform FTP, FTPS and SFTP client with lots of useful features and an intuitive interface.
Easy to use
Supports FTP, FTP over SSL/TLS (FTPS) and SSH File Transfer Protocol (SFTP)
Cross-platform. Runs on Windows, Linux, *BSD, OSX and more
Supports resume and transfer of large files >4GB
Powerful Site Manager and transfer queue
Drag & drop support
Configurable Speed limits
Filename filters
Network configuration wizard